Safety, Electrical, Tools and Testing Equipment for all Automotive Applications
Safety Equipment
Vehicle Lighting, Electrics and Wiring
Tools and Test Equipment
Safety Equipment
DSL Sales have a wide range of vehicle safety equipment such as reversing alarms, reversing sensors, sirens and buzzers for vans and trucks including reversing alarms and beepers.

Reversing cameras have become increasingly popular for large vans, trailers, horse boxes and trucks. They provide safer reversing in busy areas and allow the driver to position their vehicle very accurately.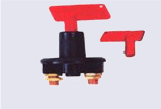 Vehicle Lighting,
Electrics and Wiring
DSL Sales carry regular vehicle lighting units such as headlamps, brake lights and rear vehicle lighting units. We also supply lighting for trucks, trailers etc.

In our working vehicles range we also carry 12v work lamps both hand held and mounted. This includes rear work lamps and spotlights. Beacons for emergency and work vehicles are also available.

We carry a wide range of wiring, terminals, fuses and fuse connectors for trucks, cars and work vehicles. We also supply a huge range of cables, plugs and sockets for trailers big and small. All kinds of switches available for a varied range of applications including marine switches.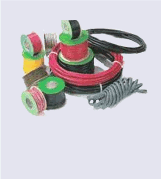 Tools and
Test Equipment
We have available a complete range of tools and test equipment for your workshop. Diesel injector testers and fuel pump test benches as well as a wide selection of specialist hand tools and a complete range of AST Engine Timing kits.